Open Menu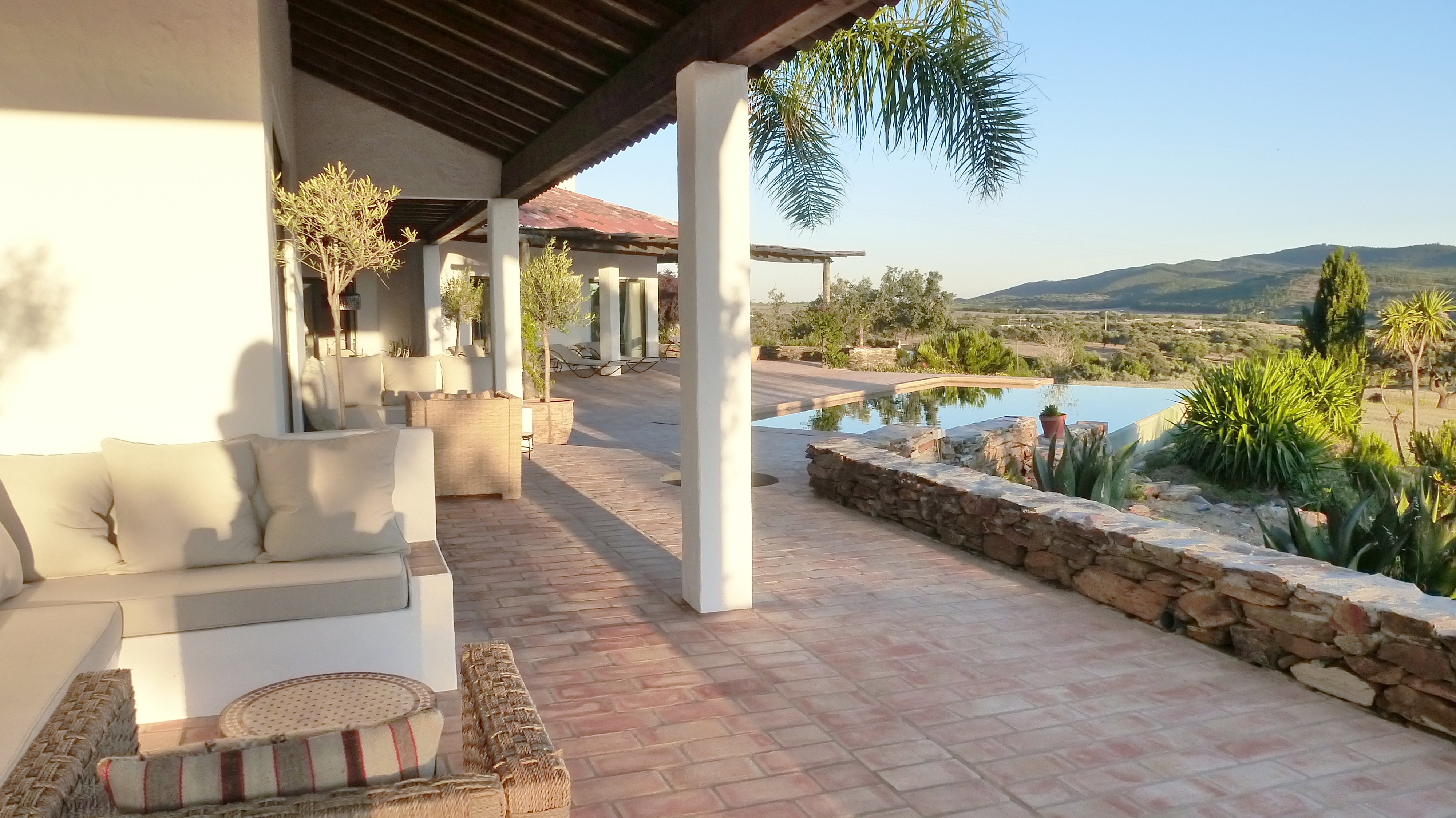 Through valleys and plains, in Portugal we've found a true haven of peace and simplicity. It is  the delight of the countryside, the simple and beautiful, the rough and comfortable.
The Travel Host gives you a suggestion that we think will help you enjoy Portugal's countryside.
Sharish - Mte das Estevas
The swimming pool is absolutely exquisite, set in schist and heated to between 27 and 30 degrees using solar power and a mechanical system. It is shared by all the guests, as is the large living-room with its cosy fireplace. On the porch, a large 3-metre-long Moroccan-style table serves as a communal breakfast area, weather permitting.
Both in summer and winter, you can walk through the countryside, hike up mountains, ride a bicycle or a horse, visit the area's most renowned wineries, follow the Marble Route, appreciate the region's excellent cuisine, shop at local markets or simply contemplate the peace and natural beauty of the Alentejo.

We are on hand to point out the region's highlights and to ensure that our guests receive the kind of hospitality expected from a country house of this quality.
Very soon, Sharish will have some special residents, namely a colt and a mare living freely in Monte das Estevas' meadows.
This is a magical place. We look forward to welcoming you with open arms.
Our Exclusive Property: Sharish - Monte das Estevas is a paradise in Portugal. Located in Alentejo Region, this property offers the most stunning view, peace, quiet and confort.
On-line Reservations: https://www.booking.com/hotel/pt/sharish-monte-das-estevas