Open Menu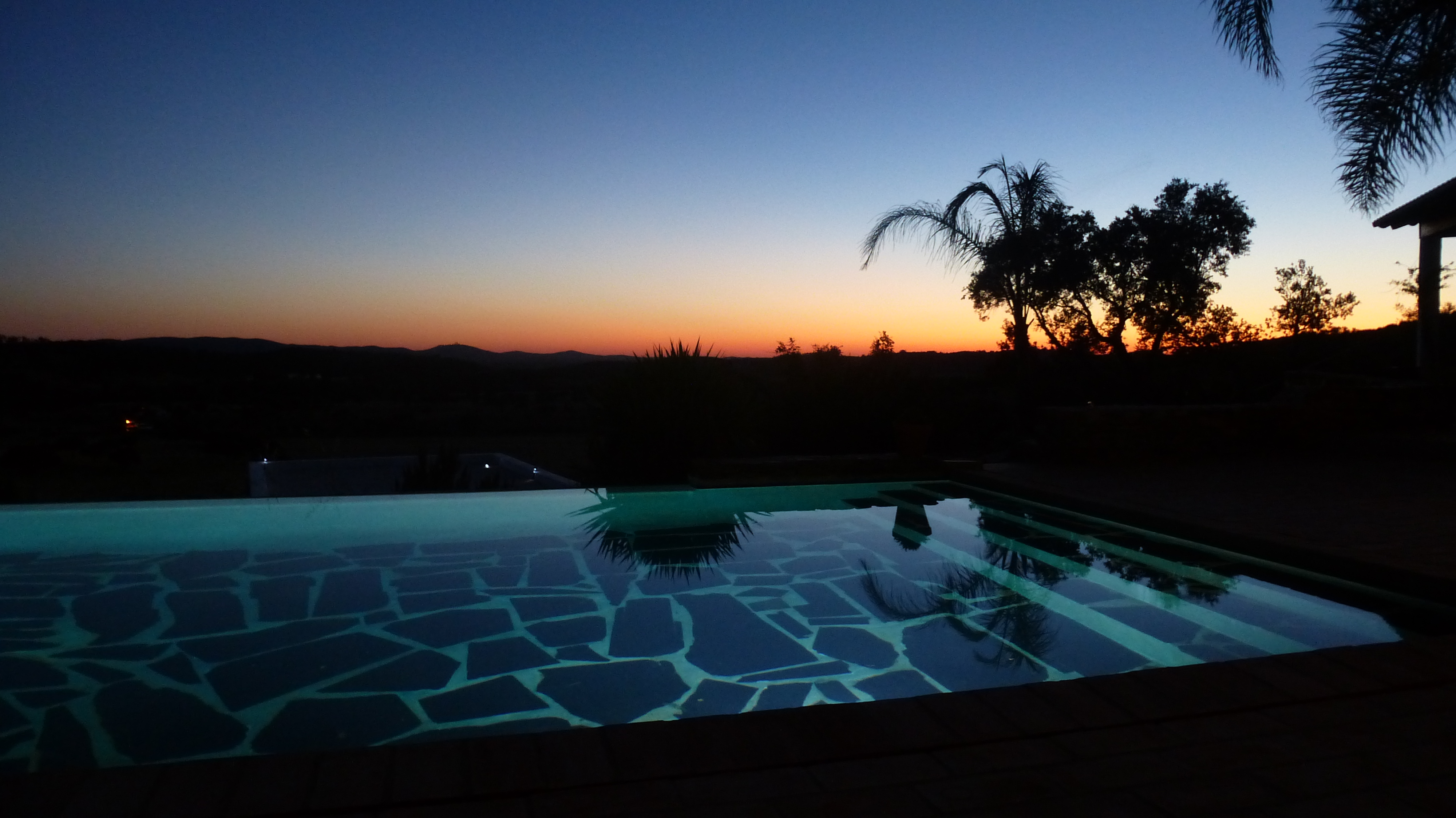 Sunset is without doubt the house's most celebrated and photographed added attraction, as much in winter as in summer. Its beauty is absolutely mesmerizing.
Very often a bottle of sparkling wine is opened and shared by guests to savour the moment. Later, the scene changes as the Milky Way invades the night sky and shooting stars steal the limelight.
Nobody is indifferent to Monte das Estevas. It's the perfect place for resting and enjoying the best of the region.
On-line Reservations: https://www.booking.com/hotel/pt/sharish-monte-das-estevas